TwitterBudgie Wordpress Plugin
Main > TwitterBudgie Wordpress Plugin
While creating TwitterBudgie, I came across dozens and dozens of really superb Twitter-related sites online. And as I always believe in sharing what I build, I decided to create the official Twitter Budgie Wordpress Plugin!
Based off of the Hello Dolly plugin, when activated, the Twitter Budgie plugin will display a random useful Twitter-related link in the upper right hand corner of your admin pages.
Installation is simple. Just download and open the zip file twitter-budgie.zip, and upload the directory
twitter-budgie
to your Wordpress plugins directory. Then simply activate the plugin and voila, you'll see great Twitter related resoures on your admin page.
Wasn't that simple? :-) Click below to download!

If you'd like to learn more about Twitter, please visit our Super Secret Top Notch Terrific Twitter Topics page. I promise you - you'll love it! :-)
Oh, and don't forget to follow us on Twitter too, as well as enjoy our blogs:
Have a great day!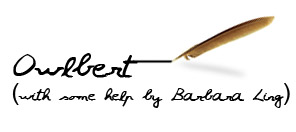 ---