Donate to TwitterBudgie
Main > Donate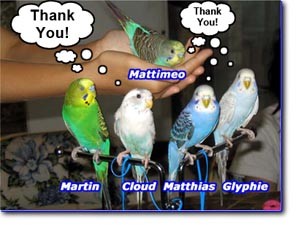 If you enjoy the TwitterBudgie site and the TwitterBudgie plugin, please feel free to donate below and help keep the TwitterBudgies in broccoli, Macaw-sized Nutri-berries and freshly baked bread alike!
They will be most appreciative indeed. Click below to donate whatever you'd like!
If you'd like to learn more about Twitter, please visit our Super Secret Top Notch Terrific Twitter Topics page. I promise you - you'll love it! :-)
Oh, and don't forget to follow us on Twitter too, as well as enjoy our blogs:
Have a great day!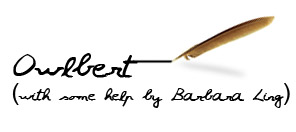 ---